Japan Rail Pass
Japan Rail Pass (ジャパンレールパス)
Also known as JR Pass. Works with almost all JR trains including the bullet trains for unlimited rides to anywhere in Japan!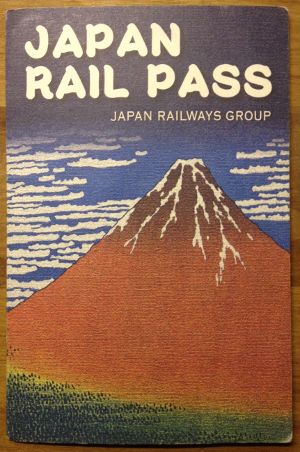 Three options are available, the 7 day pass, 14 day pass, and 21 day pass. A Green Car (first class) Pass is also available.
| | | |
| --- | --- | --- |
| | Standard Car | Green Car |
| 7 Day | 29,110¥ | 38,880¥ |
| 14 Day | 46,390¥ | 62,950¥ |
| 21 Day | 59,350¥ | 81,870¥ |
The JR Pass is only available to tourist and must be pre-ordered before entering Japan. Nationals, residents, and student visas are unable to use the Rail Pass.
JR Rail pass FAQ
Is the Rail Pass worth it?
You can use the fare calculator at japan.aoimirai.net to help you determan if the Rail Pass would be more economical.
Currently the average cost of a two way trip from Tokyo to Kyoto on the Shinkansen is almost equal to a 7 day Rail pass.
Where can I get a Rail Pass?
Unfortunately, the rail pass is not sold in Japan. A "Rail Pass Exchange Order" must be order before you arrive in Japan from a travel agency or website located outside Japan. When you arrive in Japan, go to a JR station with a ticket office to activate your Rail Pass using the Exchange Order.
A "Rail Pass Exchange Order" is valid for three months.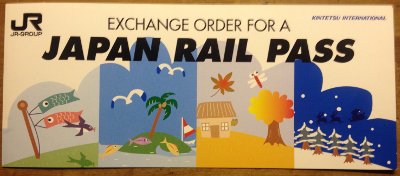 Can a Resident or Student Visa use a Rail Pass?
Only "Temporary Visitor" visa status can use a Rail Pass.
Can I use the pass on the bullet train (Shinkansen)?
The pass will allow you unlimited travel on the JR Shinkansen network, excluding Nozomi and Mizuho Express services.
Can I upgrade to Nozomi or Mizuho?
To ride on the Nozomi or Mizuho you will have to pay the full fare.
Do I need a ticket, or can I just hop on a train with the JR Pass?
With the JR Pass you can get on a train without a ticket, but only on the unreserved cars, if space is available.
It is highly recommended to get a reservation especially on busy trains. A reserved seat will allow you to travel in a reserved car.
It is very easy to get a free seat reservation with the pass. Any ticket office will help you.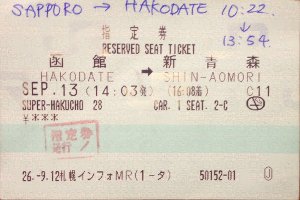 Can I upgrade to Green Car?
Yes. To ride in a Green Car using the Stranded Pass, you must pay the fare deferents
Can I use the JR Pass in Tokyo?
The JR pass will work on all JR commuter trains in and around Tokyo.
JR East Tokyo Map
City subway and bus systems do not accept the JR Pass.
If you do not intend to travel outside of Tokyo then the JR Pass may not be worth the cost.